Oticon Hearing Aids
At Pacific Hearing Service, we believe in offering a variety of hearing aids. We offer a wide range of devices and have been working with Oticon hearing aids for many years. We have been impressed with their BrainHearing™ technology.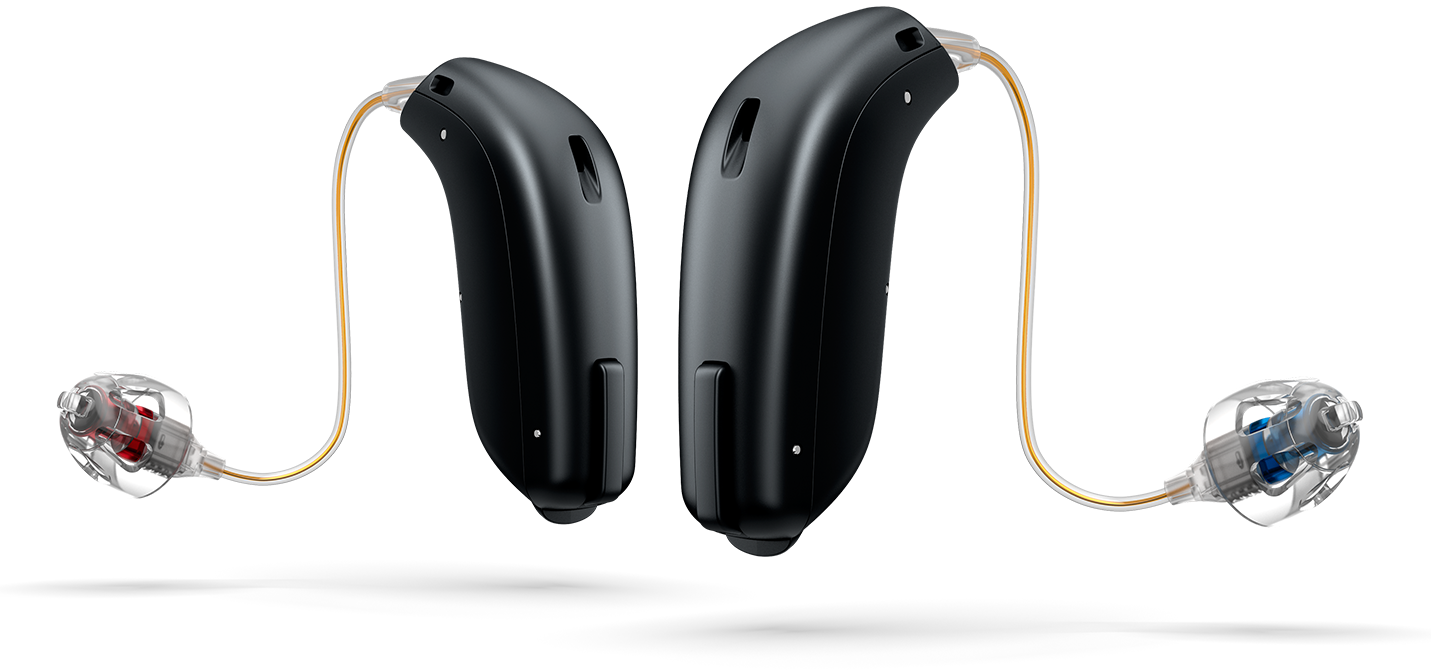 OpnTM
Powered by the Velox™ platform, Oticon Opn™ hearing aids scan your listening environment 100 times per second to provide you with more accurate information about the 360º soundscape. BrainHearing™ technology works to reduce listening effort. Opn™ hearing aids are also Made-For-iPhone devices and are able to wirelessly stream phone calls as well as use your iPhone as a remote control.
Alta2
Alta2's next-generation BrainHearing™ technology gives your brain what it needs to make sense of sound by providing a natural, effortless listening experience. If you experience tinnitus along with hearing loss, Oticon Alta 2 Pro Ti includes the exclusive new Tinnitus SoundSupport™ feature that provides tinnitus relief sounds that can be used as part of a tinnitus treatment plan.
Nera2
Nera2 is Oticon hearing aid's most advanced mid-level hearing device ever. Nera2's BrainHearing™ technology gives focuses on a more natural listening experience. If you experience tinnitus along with hearing loss, your Pacific Hearing Service audiologist may recommend the Nera2 Pro Ti. This product also includes Oticon's exclusive new Tinnitus SoundSupport™ feature described above.
Ria2
Ria2 provides all the basics you need for better hearing. Ria2 uses a simpler form of BrainHearing™ technology for people who are concerned about cost but still want top quality. Most Oticon hearing aids offer the Tinnitus SoundSupport™ feature and Ria2 is no different.
ConnectLine and Streamer Pro
Now your phone calls, favorite music, mobile and computer video chats, podcasts, TV, live performances and presentations can be streamed into your hearing devices via the Streamer Pro. And it can be controlled with your iPhone with our free Connectline App for iPhone. ConnectLine, is designed to connect millions of hearing device wearers with the world of entertainment, information and ideas. Best of all, ConnectLine works with every style of Oticon wireless hearing aids at every price point. This includes all of our custom In-the-Ear styles as well as our Receiver-In-The-Ear models. So whether you're already an Oticon hearing device wearer, or purchasing for the first time, ConnectLine can connect you with ease.
Oticon hearing aids with BrainHearing™ technology are a great choice whether you are looking for optimal hearing in noisy environments or simply want to put them in and forget about them. Call Pacific Hearing Service and schedule an appointment with one of our audiologists for more information on these products.
Apple, the Apple logo, and iPhone are trademarks of Apple Inc., registered in the U.S. and other countries.
App Store is a service mark of Apple Inc